We understand that sometimes you're purchasing for work related things, and that the initial invoice may not suffice! To help accommodate this need, we've given users the option to create custom invoices and access them through their account page.
Where can I find the invoices associated with my account?
Apart from being sent to the linked email account, you can find your invoices by going to your Accounts page. There, you will see a section marked "Billing" that contains your next renewal date, as well as green text labeled "Billing Invoices":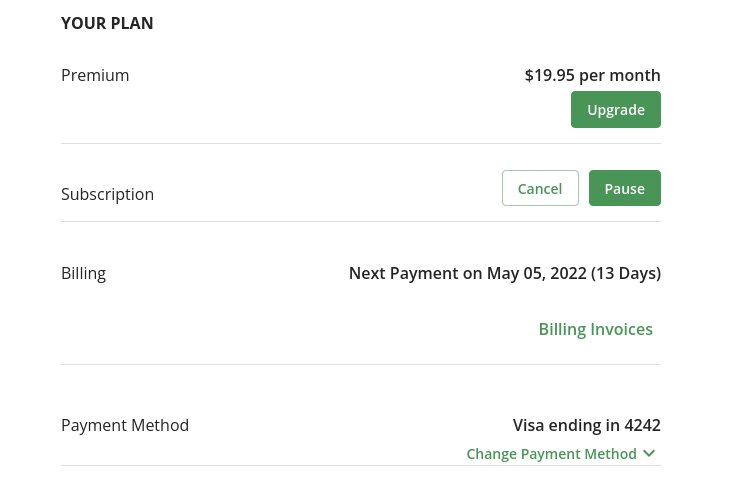 When you click "Billing Invoices", a section will open on the right side of your browser, with a list of the invoices billed to the account:

How can I update my invoice to include my company name, billing address, etc.?
To update your billing information, open the "Billing Invoices" section, and then at the bottom of that section, click on the "Update Billing Address" button. This will open up a window in which you can update your billing information: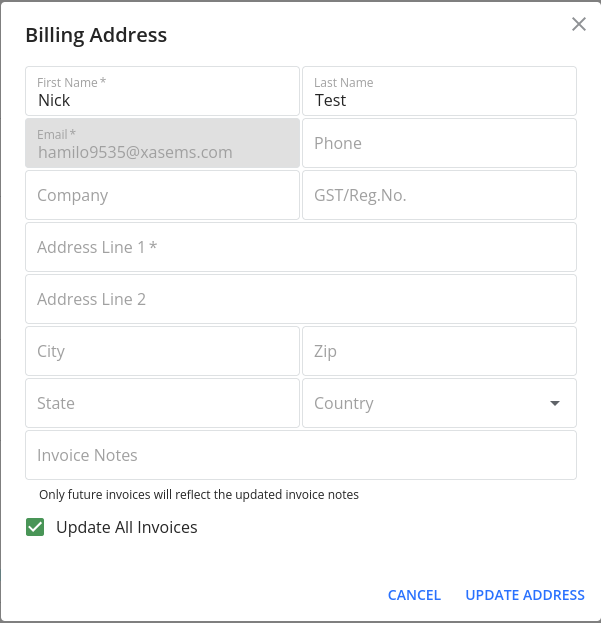 We have also included a section called "Invoice Notes", where you can add notes or a memo on the purchase.

You are also given the option to update all invoices (including your past ones) with a checkbox. Note, however that Invoice Notes are not added to prior invoices if you add any.