If you have a premium subscription, but aren't going to use it for a period of time (if you have summer vacation, for example) you can pause it on your account page to ensure you aren't billed for the time you aren't using it without cancelling your subscription!
To pause a subscription, first go to your account page. There, you will see a section called "My Account". In that section, you can see an option to pause your subscription: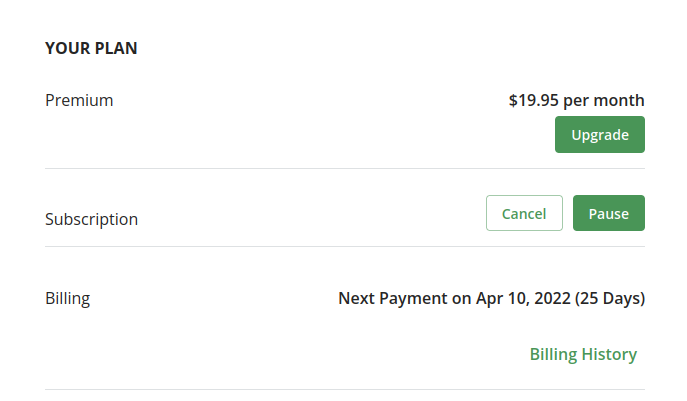 If you click on the Pause option, you'll then be shown a menu that asks how long you'd like to pause your subscription for. You can choose between 30, 60, and 90 days.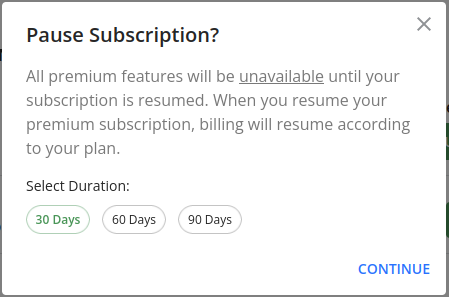 Once you select a reason and continue, you will be given an alert confirming what you have selected: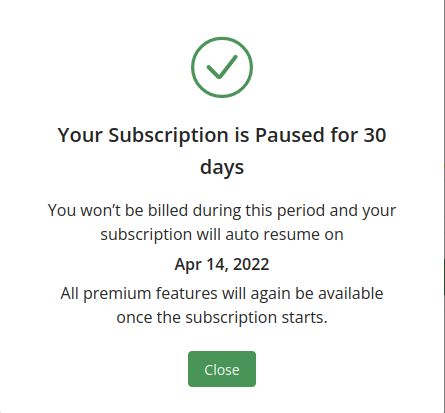 Your subscription will then be paused and set to resume on the date displayed! This will also push your renewal date back the amount of time you chose to be paused to reflect the fact that you will not have premium during this time.
You are also able to resume a subscription. Simply go to your account page and select the Resume button. After confirming, your subscription will return to premium and you will have access to all features again! Note that your billing date will be pushed back the number of days you were paused. For example, if you were only paused for 7 days, your subscription will renew 7 days later than it earlier would have.