There are two ways to cancel a Premium subscription: either going to your Account page or contacting us directly.
Unsubscribing on the Account page
To unsubscribe on the Account page, follow these steps:
Click on the button in the top right that has the first initial of the name you use on the account. It will be the furthest button to the right.

Select the Account Details option in the drop-down list.

Under the Your Plan tab, click on the Cancel Subscription button.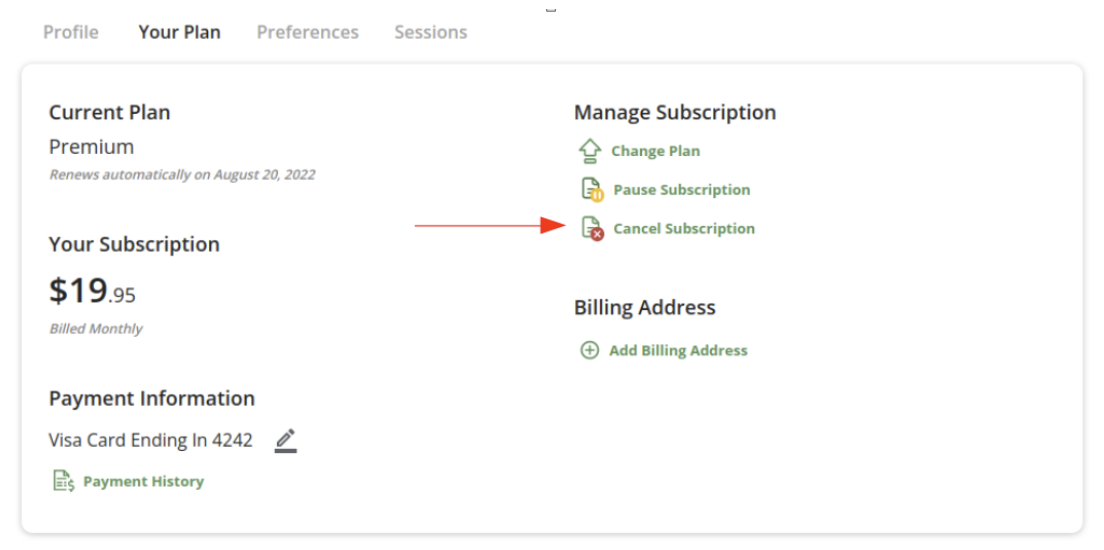 Contacting us directly
You may contact us directly by going to the Contact Us page and submitting a support ticket. One of our customer support representatives will assist you further.