There are a few ways you can examine prior paraphrase inputs:
1. Use the prior paraphrased sentence option.
When you're paraphrasing individual sentences in the right side of the paraphraser, there is a rephrase AND an undo option when you select a sentence, as shown below: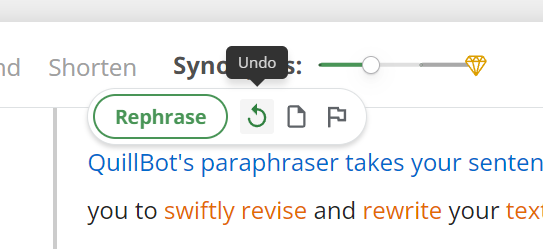 If you use the Undo button, this will revert the paraphrased sentence to the prior paraphrase.
2. Use the "last paraphrase" button.
This option (useful when you have a browser crash or something else that interrupts your QuillBot experience) will reload the last paraphrase made on the browser before the site was left. When reloading the site, if you look in the bottom right-hand corner of the paraphrasing interface, there will be a stopwatch icon: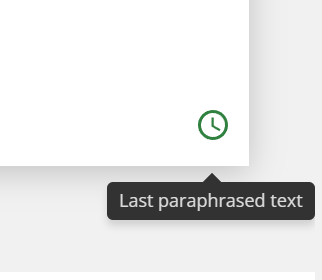 If you click this icon, the last paraphrased text you had will be reloaded into the paraphraser.
We're working on additional options to help you access prior paraphrases as well, so stay tuned in the future for more!