QuillBot does periodically offer discounted pricing through sales! We try to make sure everyone knows, of course -- we'll advertise it on our site and send out emails with the discount code included! They're a great way to take advantage of our ever-expanding toolset and take your writing to the next level!
How can I use a discount code?
To apply a discount code to your subscription, first make sure you have the discount code! Do note that there are some limitations occasionally applied to codes, such as the type of plan it can be used on, if it applies to renewal, or a timeframe in which it can be used. The early bird gets the worm!

Once you have the discount code, you will be able to enter it at checkout. After you select a plan, you will see an interface like this: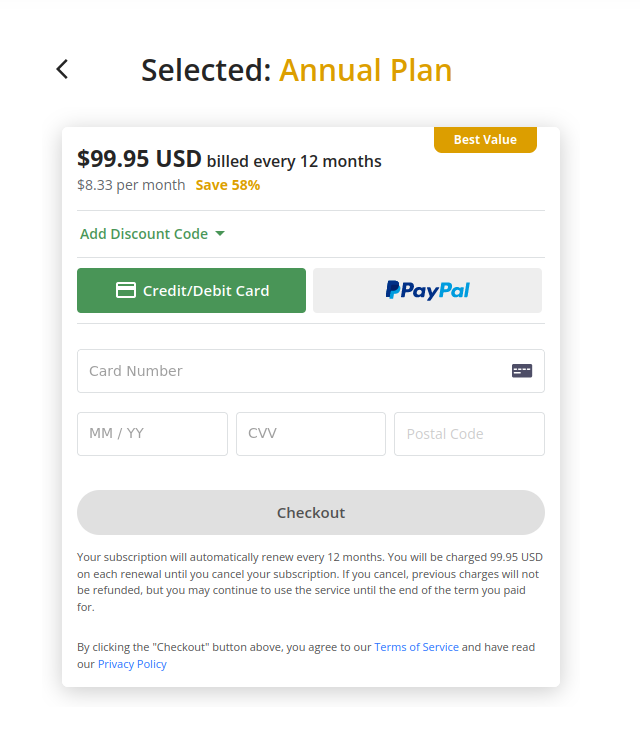 You can add the discount code by clicking on the "Add Discount Code" drop down above the Credit/Debit Card and PayPal buttons. Once you do, you can type in the discount code, like so:

REMEMBER: YOU MUST HIT APPLY TO ENSURE THE DISCOUNT CODE IS APPLIED! If you do so correctly, you'll see it reflected in the price at the top:

And you're all set!