The Research tool is a special feature of the Co-Writer that allows you to conduct research and bookmark sources without ever having to switch tabs away from your writing.
You can access the Research tool by clicking on the "Research" button in the right-side toolbar: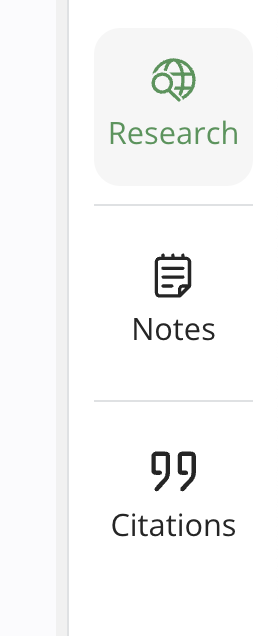 When you click on it, the toolbar will expand and you'll be shown a search bar. You can use this to search for topics, articles, keywords, etc. on the web. When you search, results will be displayed like so: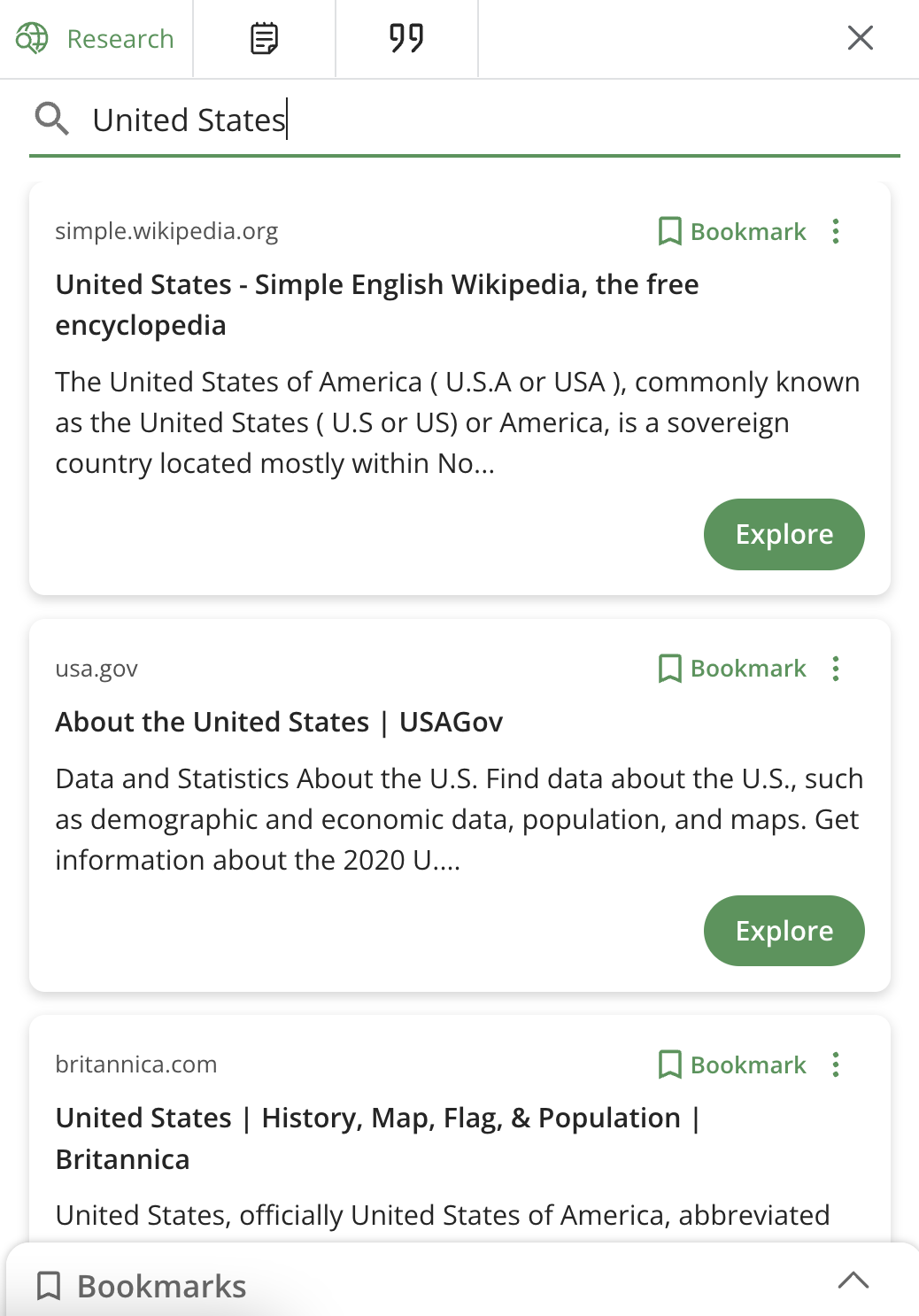 You can do a few things with the results:
Explore

: this allows you to see the article in full in the sidebar or simply view the highlights and most important sections of the article.

Bookmark

: this saves the result and allows you to come back to it later, as well as cite it in a bibliography.

Open Link

: if you click the three-dot menu on the result card, you will have the option to open the website of the result in a separate tab.

Report Link: if you find a result offensive or otherwise inappropriate, you can report it to us.