The drop-down thesaurus is a feature that allows users to click on an individual word or phrase and replace it with a list of synonyms.
To access this list, simply click on a word or phrase. When you do so, this will show a list of synonyms that you can replace the word with: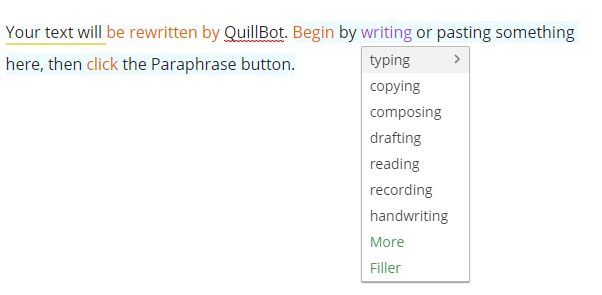 Note that you can see the definition of the word in the list by hovering over the arrowhead on the right side of the menu: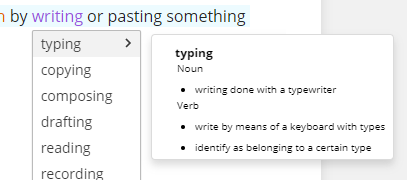 There are two options at the bottom of the list in green: "More", and "Filler". Clicking "More" will give you additional synonyms to select from in the menu.
The "Filler" option will change the results you have in the drop-down thesaurus. Instead of getting basic synonyms in the list, you will instead get a list of phrases that seek to add extra words in place of the original one: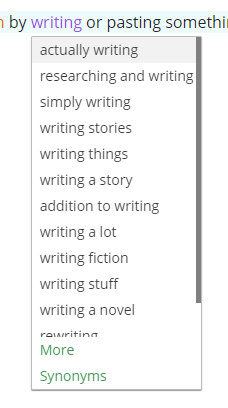 Notice now that the word "writing" will be replaced by phrases that add more words to the overall total, rather than a different word. This can be useful to users who are seeking to raise their word count.
If you have selected the "Filler" option, you can return to the default synonym view by clicking on the green-colored "Synonyms" word.