Freeze Words is a premium feature that allows you to prevent certain words or phrases from being paraphrased by our AI.
Where is Freeze Words located?
Freeze Words is located near the center of the screen in the settings bar. You can see it circled in red in the image below: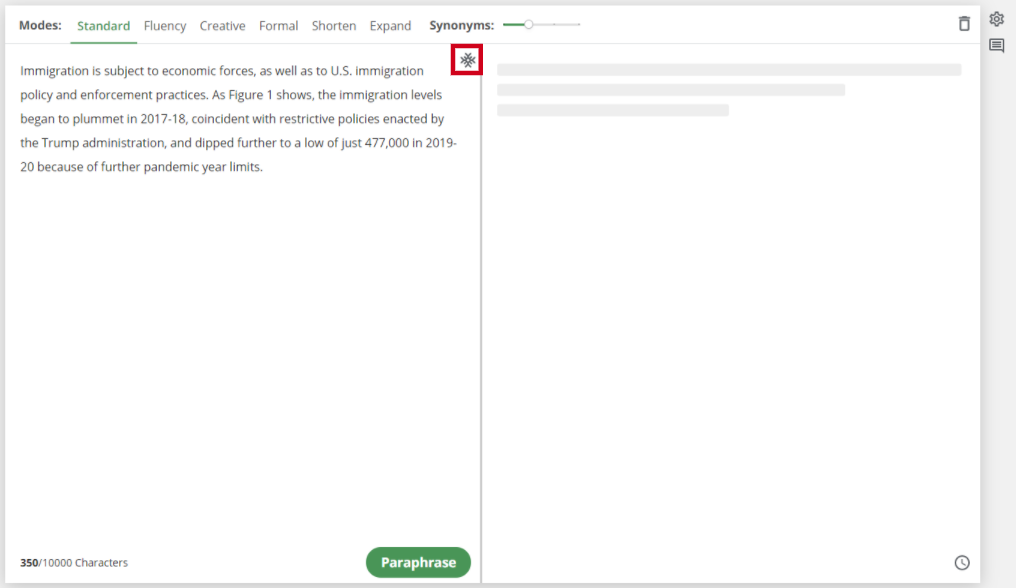 How do I use Freeze Words?
To use Freeze Words, first click on the icon to open it. This will open up a new section on the right side of your screen that looks like this: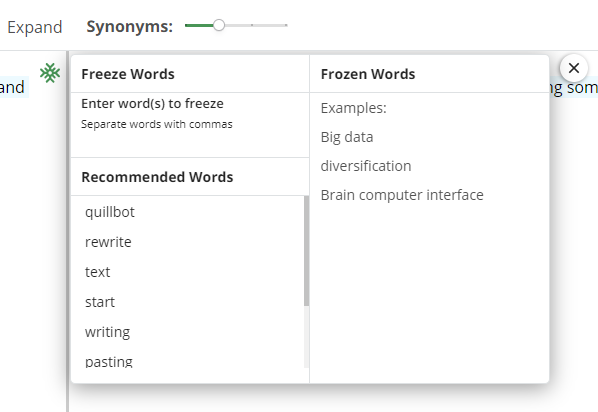 To use it, simply enter the words or phrases you want the paraphraser to leave unchanged. Be sure to separate each word or phrase by a comma. Be aware you must enter the words and phrases you want to leave unchanged before you paraphrase your text.
Then, you can paraphrase your text and the stuff you didn't want changed will remain the same!
Note: Symbols, special characters, and dashes are not supported in Freeze Words.