To use the paraphraser, start by either typing or pasting the text you want to change into the section on the left: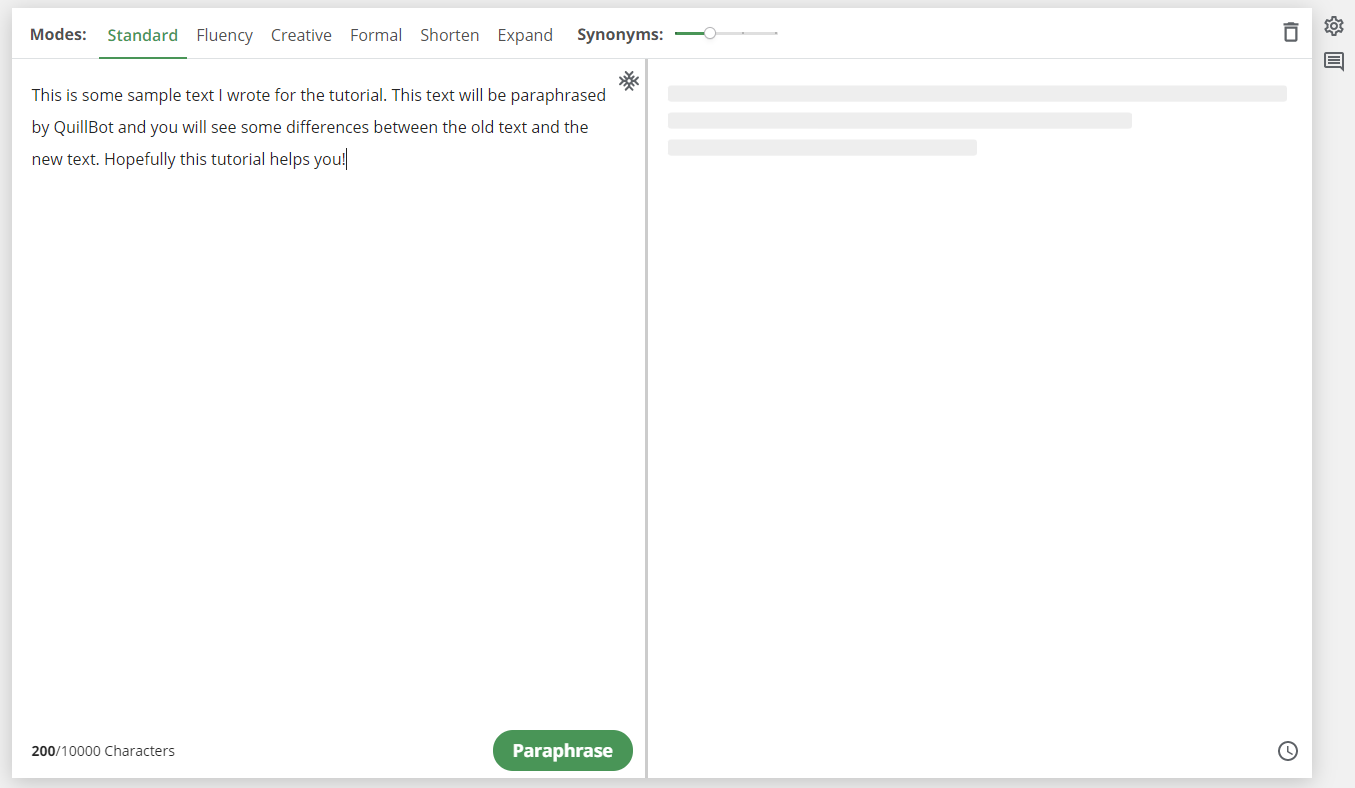 Once you have the text you want to paraphrase, you can then click the Paraphrase button located near the bottom of the interface. Your text will take a few moments to process.
When the AI finishes altering the text, it will pop up in the right section of the interface. Your screen will look something like this: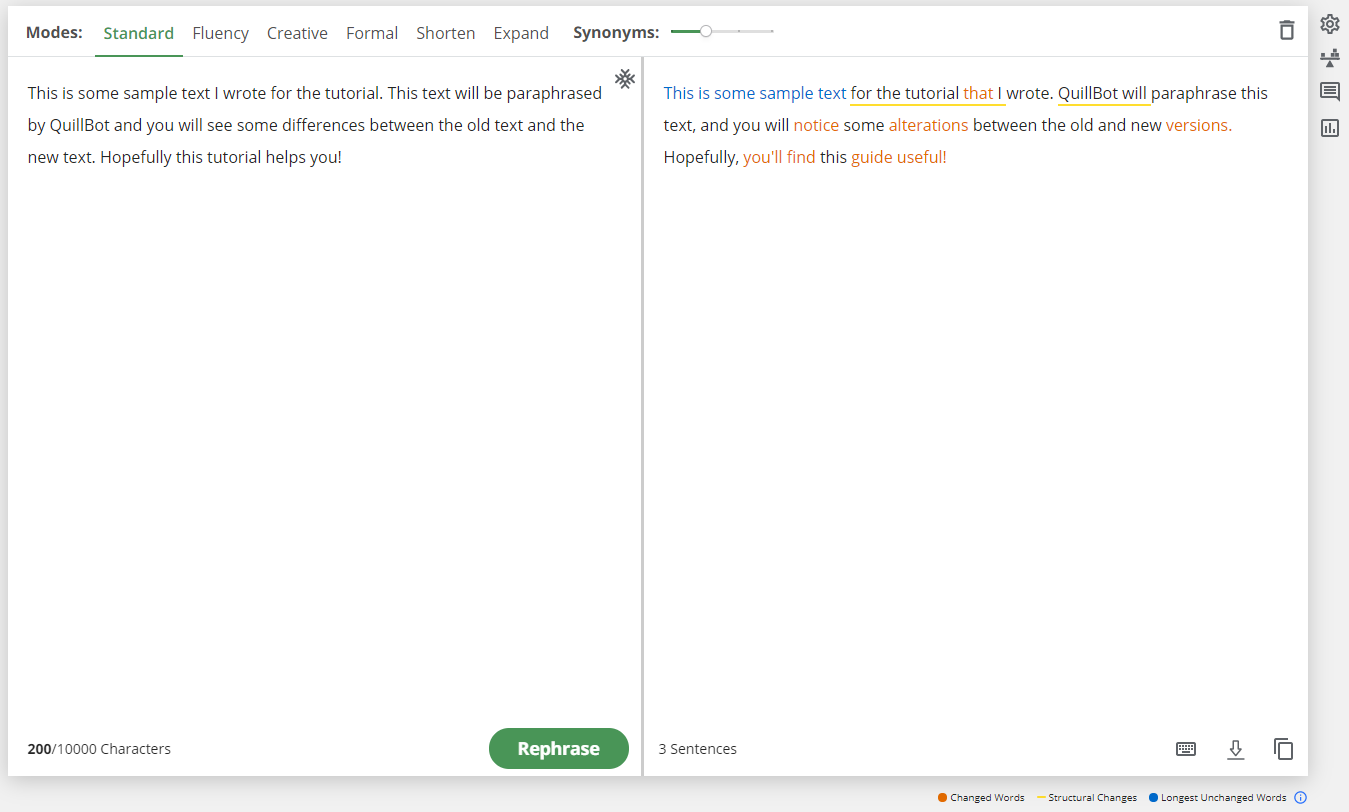 You can then use the "Copy All" button located in the bottom right corner to easily copy the text.
Are there any settings I can change when paraphrasing?
There are a few things you can change when paraphrasing that will impact your results:
Modes: Modes are settings that change what the AI focuses on in your text. Some modes make more changes than others, or can influence length. You can read more about Modes here.
The Synonyms Slider: The Synonyms Slider directly affects how many words are replaced with synonyms in your text. You can adjust the slider to have more or less words changed. You can read more about the Word Flipper here.
General Settings: If you click on the gear icon located on the right side of the screen, you can adjust various settings such as the English dialect, contraction usage, and paraphrasing of quotations. You can read more about the Settings panel here.
Can I make changes to the text once it has finished paraphrasing?
You can make changes to your paraphrased text either by writing new words in the right section, deleting words, or clicking words and replacing them using the drop down thesaurus. You can read more about the drop-down thesaurus here.
Why are there colors on the words?
The colors on the words help you see which words were changed, what parts of the sentence structure were modified, and what wasn't changed, among other things. You can read more about the colors and their meanings here.
Can I rephrase the same text for a different result?
Yes, if you hit the "Rephrase" button, your text will be redone by the AI and it will give you a different result.